Hyundai / TELACU Experience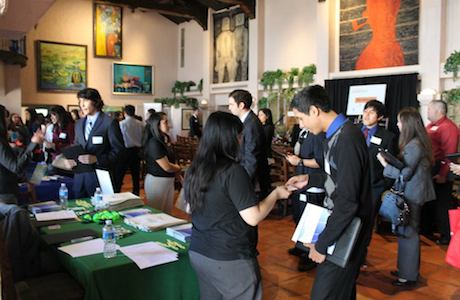 Hyundai continues its partnership with The East Los Angeles Community Union (TELACU) Education Foundation in a comprehensive educational experience initiative.
The program includes Hyundai Motor America sponsoring and participating in the Building the Dream Scholarship Gala.  During this event, TELACU Scholars are recognized for their academic achievements and provided scholarships to further their collegiate careers.
The Hyundai Scholars Initiative at TELACU is a program where Los Angeles area college students are provide the opportunity to gain valuable work experience through an internship at TELACU.  Hyundai provides funding for 10 interns each year.  The Hyundai Scholars work in the areas of the environment, health care, and social services.  In addition, the Hyundai Scholars receive mentorship from TELACU Alumni and Executives.  This year, the interns hosted a Talent Career Expo where Hyundai Motor America and other companies were able to meet many college students interested in seeking careers and internships.
Hyundai and TELACU both have a common interest to support the advancement of Arts and Culture within all communities.  Hyundai Motor America was honored to be the Title sponsor of Tamayo's Art Gallery located on the second floor of the world famous Tamayo's Restaurant in East Los Angeles.  The event included artwork from TELACU's own vault and the artwork of many notable Latino artists.