46th Annual NAACP Image Awards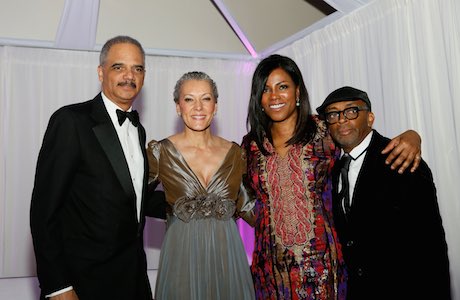 For the sixth consecutive year, Hyundai was a Premiere Sponsor of the NAACP Image Awards.  The NAACP Image Awards is the nation's premier multi-cultural awards show celebrating the outstanding achievement and performances of people of color in the arts (television, recording, literature, motion picture and writing & directing), as well as those individuals or groups who promote social justice through their creative endeavors.
Hyundai was the Official Sponsor of the NAACP Image Awards' signature Post Show Gala featuring more than 1,500 influencers, tastemakers and celebrities. The 2015 Post Show Gala took place in the Historic Pasadena Civic Auditorium in Pasadena, CA on Friday February 6, 2015.  Guests attending the Gala event were treated to a VIP reception which included live performances by Grammy Award Winner Chaka Khan, the soulful singer Raffia Ford, and celebrity MC Loni Love!
In addition, the winners of the Hyundai Smarter Campaign were hosted as Hyundai's VIPs to the Image Awards getting to walk the red carpet and VIP access to the Post Show Gala.  At the post show gala, the three winners held a random drawing for the grand prize of a new 2015 Sonata.  Congratulations to Latasha Fuller who was the grand prize winner!
Experience the event at https://www.youtube.com/watch?v=t80zzolHIZU.